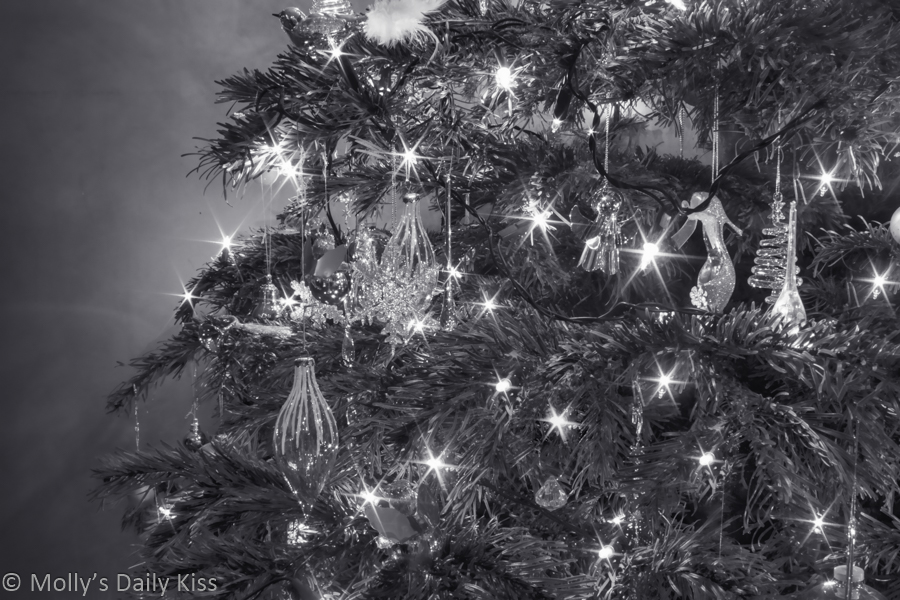 O Christmas Tree! O Christmas Tree!
Much pleasure thou can'st give me;
How often has the Christmas tree
Afforded me the greatest glee!
I am not a huge fan of Christmas. I find the whole present buying part of it very stressful but there is one thing that I do love and that is my beautifully twinkly Christmas tree.